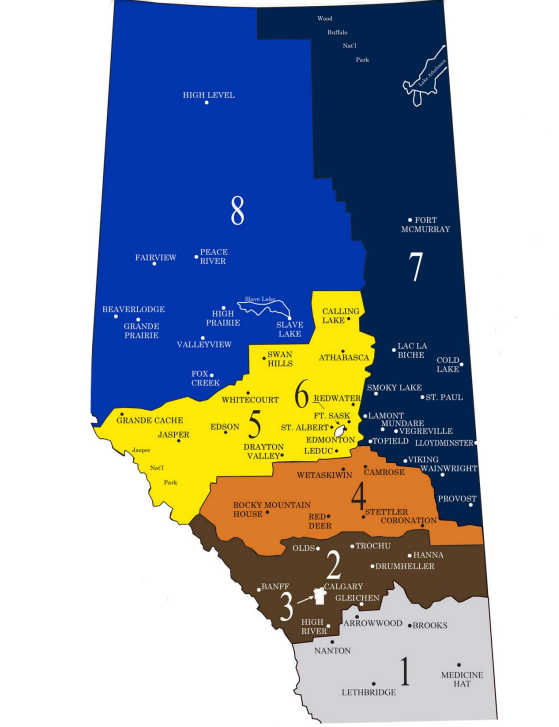 Pickleball Alberta represents the views of all Albertans. This cross-Alberta perspective is reflected in our governance structure. Pickleball Alberta uses eight Alberta sport zones to provide equal representation at Pickleball Alberta AGMs to vote on bylaws and other interests.
Three delegates from each zone have voting privileges at the AGMs. The delegate selection is determined by the affiliated clubs in each zone, as represented by the presidents of those clubs. In addition, all members are welcome to attend the AGMs.
The eight sport zones used by Pickleball Alberta are defined by the Alberta Sport Connection and are used for the Alberta Games and Alberta Senior Masters Games.
Members also enter the Sport Zone of their residence in their Pickleball Alberta membership record. To help members identify their zone, here is a List of Alberta Communities by zone.